"Got ours today! Both my kids Love it"
-Mark W.

"Great for indoor play. I bought this for the kids, but i find myself hanging out inside the FloDome more than I'd like to admit"
-Kaylee C.

"In light of recent events, this is probably the best investment I have made"
-Taylor J.

"Keeps my kids happy and occupied while I work! I'd give it six stars if it was an option"
-Debbie K.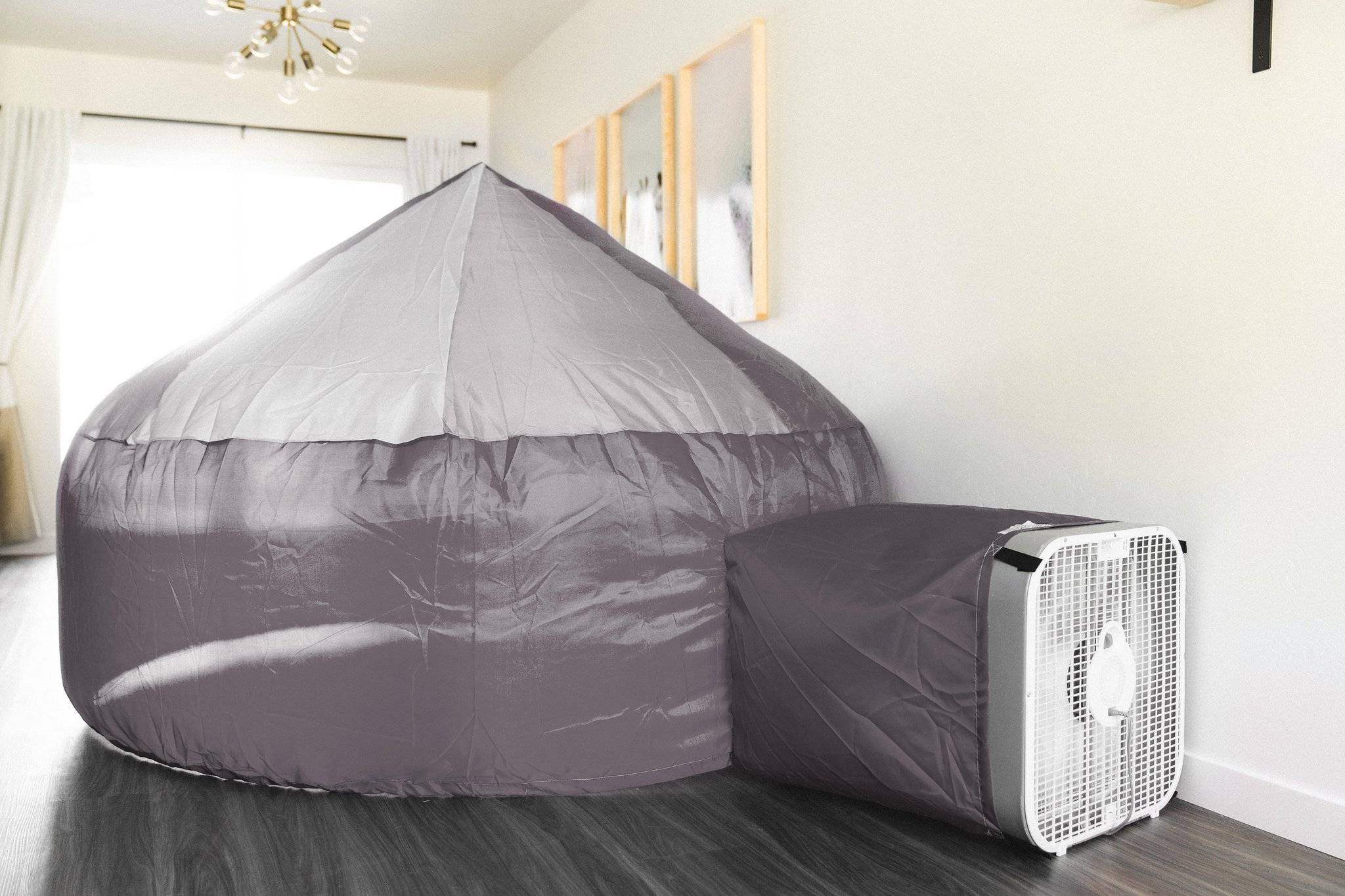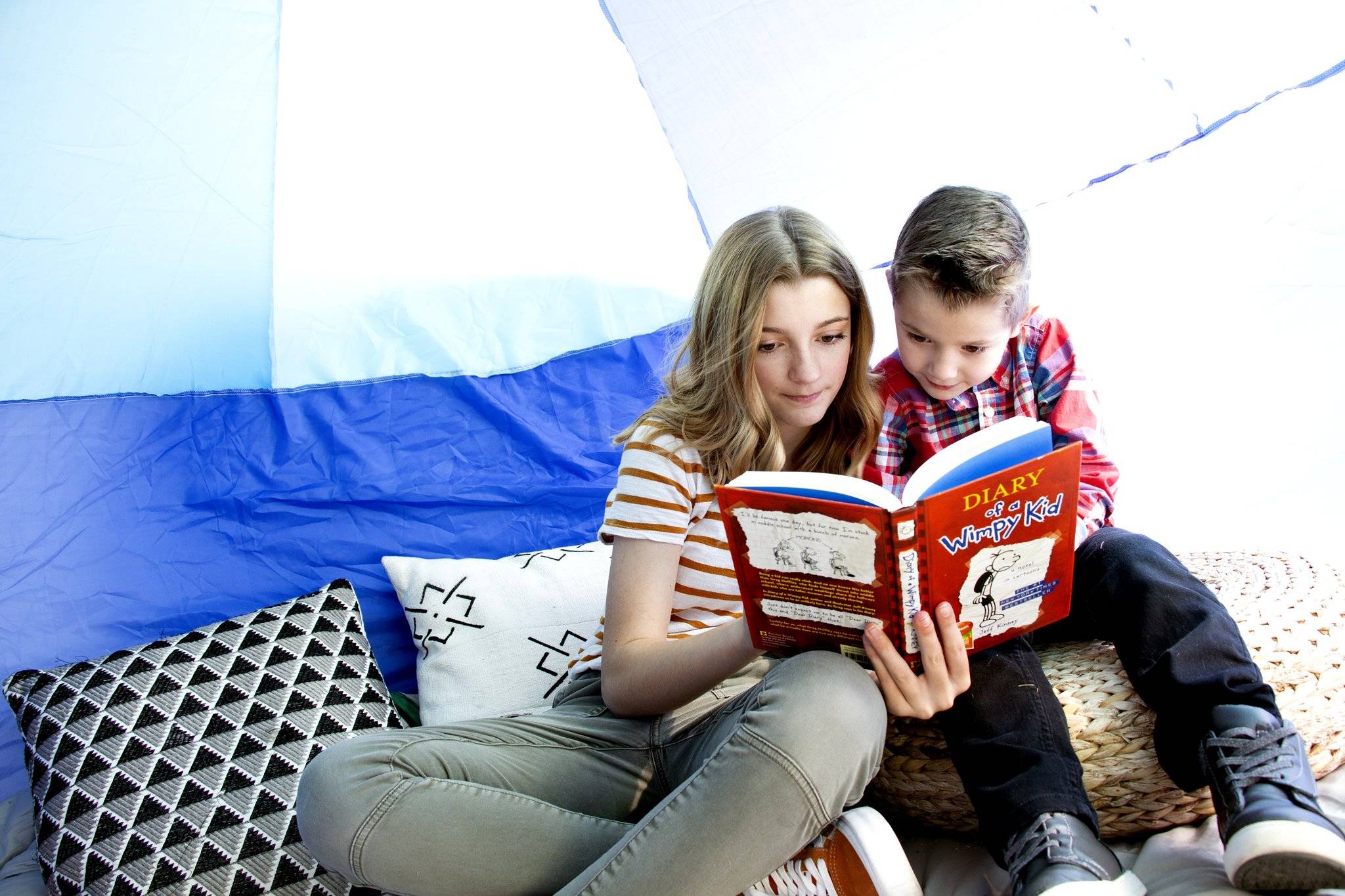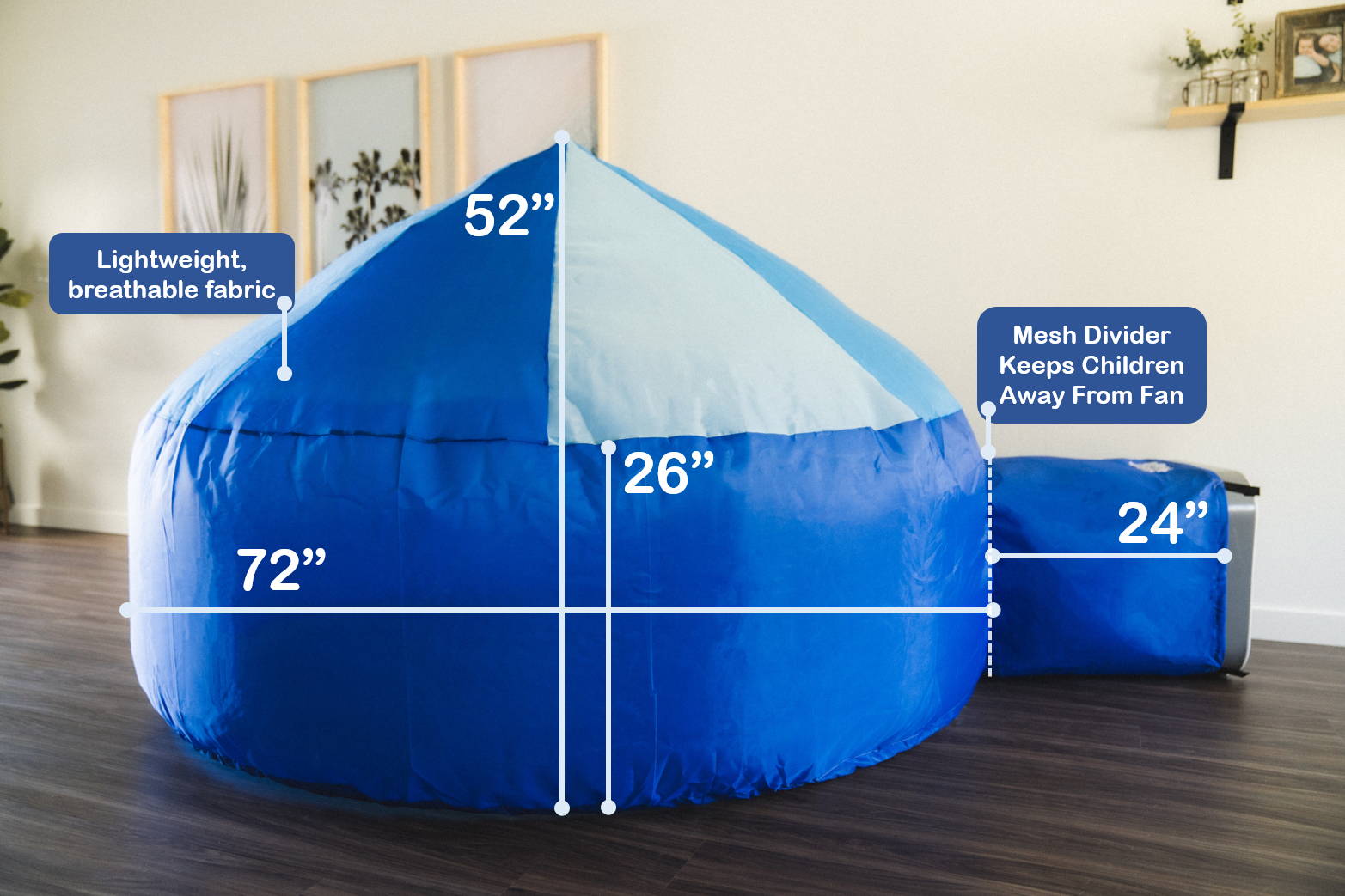 The Flodome provides hours of easy play! Flodomes are:
• Self setting

- Rises in under 30 seconds!
 

• Child safe

  - Made with breathable fabric
 

• Convenient

  - Uses any standard 20" box fan, Velcro attachments included
 

• Compact

  - Smaller than a shoe-box when stored!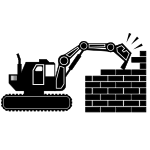 Flodome sets up in three easy steps!
1. Attach

- use included velcro to secure to fan
 
 

2. Power it up!

- start the fan to fill Flodome with air
 
 

3. Watch it rise

  - sit back and watch the Flodome set
FloDome vs. furniture forts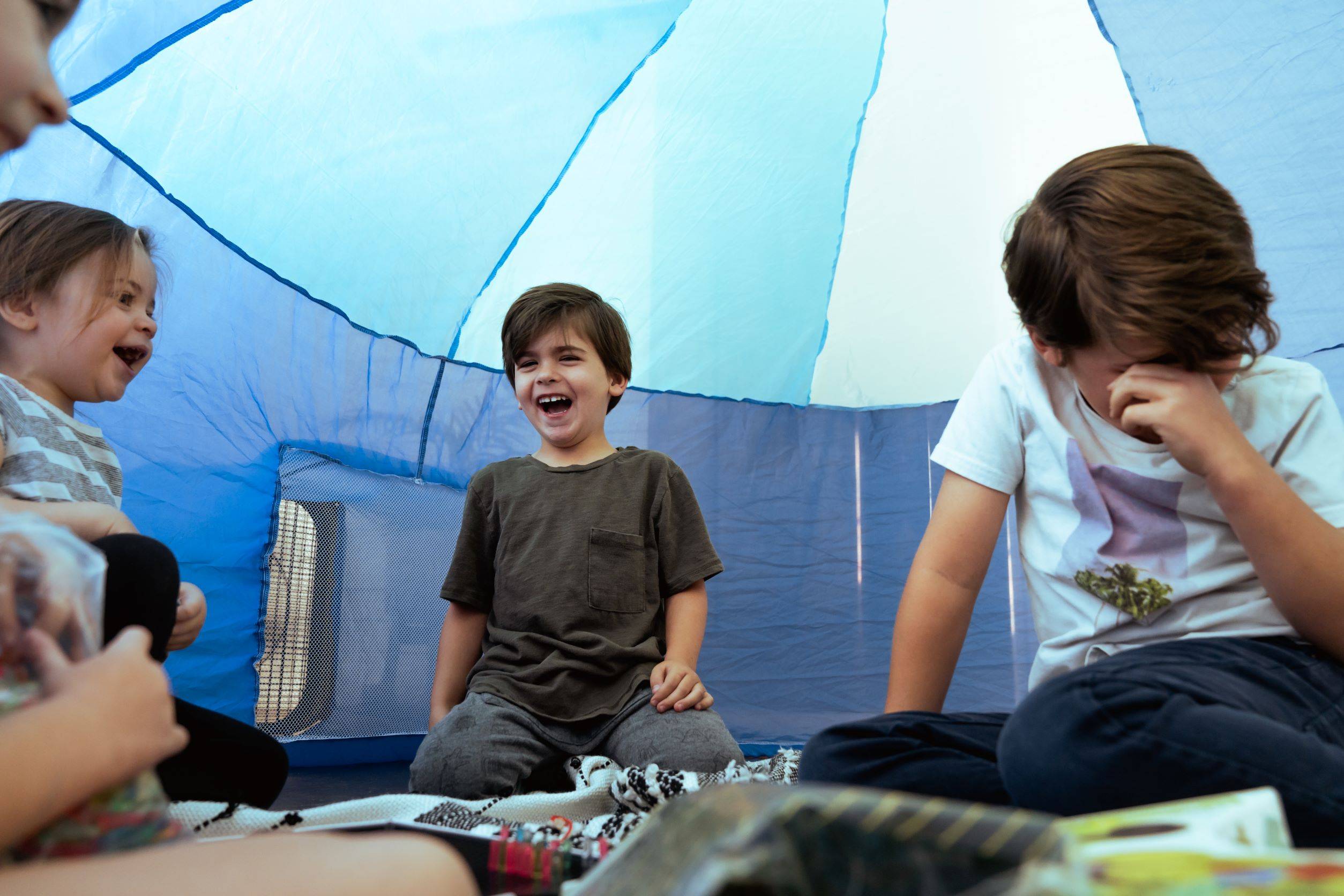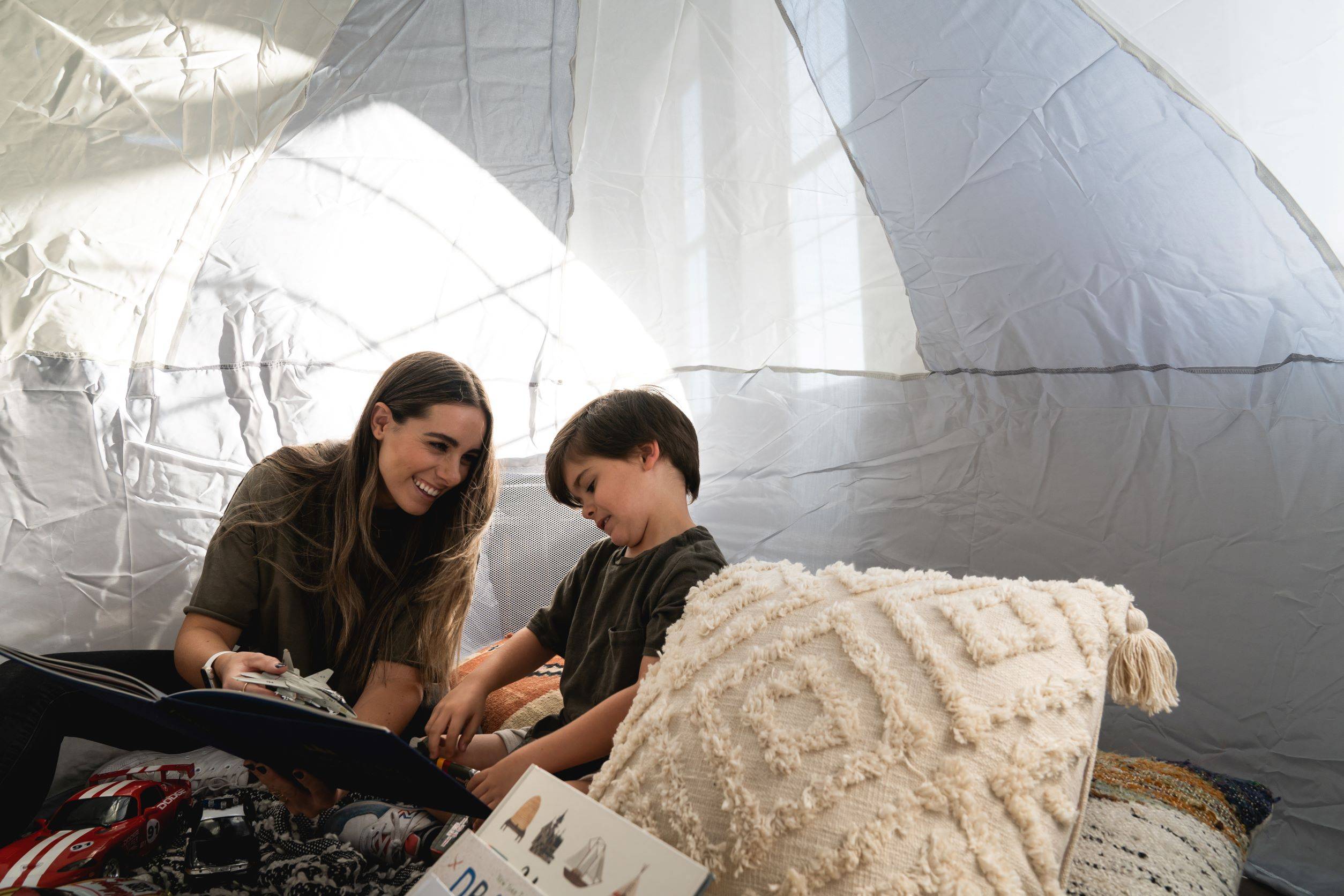 Instant fun for your family!
It's a Win-Win
• Instant setup and takedown

 

• Saves your blankets and furniture!

 

• Windless design inside - Flodome diffuses the fans current

 

• Instructions and attachments included, just grab your own fan
Frequently asked questions
When inflated FloDome is 52" at its highest point and 70" in diameter. The wind tunnel is 20"X20"X22"
Does FloDome come with a fan?
No, a fan is not included. You can buy a 20" box fan at your local home goods store or online at Home Depot.

No! The FloDome has a windless design that allows the air from the fan to pass through the tunnel and into the dome without being an annoyance.
Can FloDome be used outside?
The FloDome is not designed or recommended to be used outside.
What type of fan do I need?
You need to use a 20" box fan to ensure proper inflation and attachment of the FloDome.
The FloDome has a no floor design, so instead of using a door you enter the fort by lifting the bottom lip and ducking under. If the tent deflates just a bit when you do that, it fills itself back up within a few seconds.
Can I attach multiple FloDomes together?
No, there is no way to attach multiple FloDomes together.
How do I attach FloDome to the fan?
We provide adhesive velcro pads that go on your box fan and will attach FloDome to the fan.